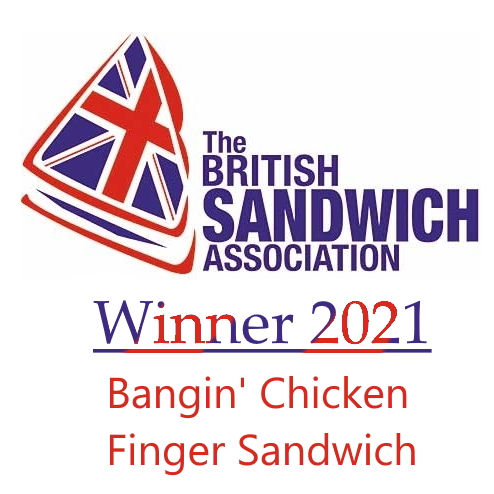 What are the British Sandwich Awards?
The British Sandwich Awards, or Sammies, are an annual celebration of sandwiches and cafe food. Anyone in catering can enter, so we are regularly up against local cafes, big corporate sandwich producers, independant bakeries and well-known brands. Various food brands sponsor it, and put forward their ingredients for turning into sandwiches. Each category then has a winner, like the best actor awards at the Oscars.
Our Sandwich Award History
We have been entering the awards since 2015, and refining our sandwich game throughout. In our first year we reached the heats with a lamb toastie called "Belly full of Chutney" which was apparently back in the time before cameras were invented. It didn't get any further, but it was delicious.
Slow roast breast of lamb with chutney (the sponsor ingredient), spinach and panneer. I think.
In 2015 we also entered and won the Cafe Life Awards, fielding that most epic of sandwiches: The Manwich. We got a trophy for that. And suddenly awards seemed like a really good idea, because we're both obnoxiously competitive, and shiny trophies are deeply satisfying. The Sandwich Awards in particular are right up our street, because you are competing against the best in the country, and on a subject we are both nerdily passionate about. Like inviting friends over for a well-structured tasting session before every season passionate. Did I mention Barny wrote a toastie recipe book? You get the idea.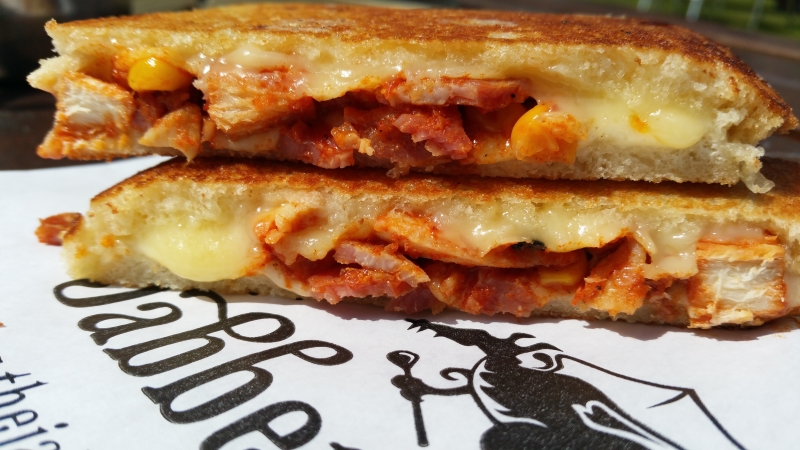 2016
Our first entry saw us get 4 sandwiches through to the semi finals, including the BBQ Chicken Toastie, which has gone on to do a lot of heavy lifting at festivals. 
Nothing to the finals that time, but we got close with Strawberries on Broadway, a sweet creamcheese bagel. It was also the year we made sushi cream tea for the Tetley Afternoon Tea awards – that got to the final, but that's a different story.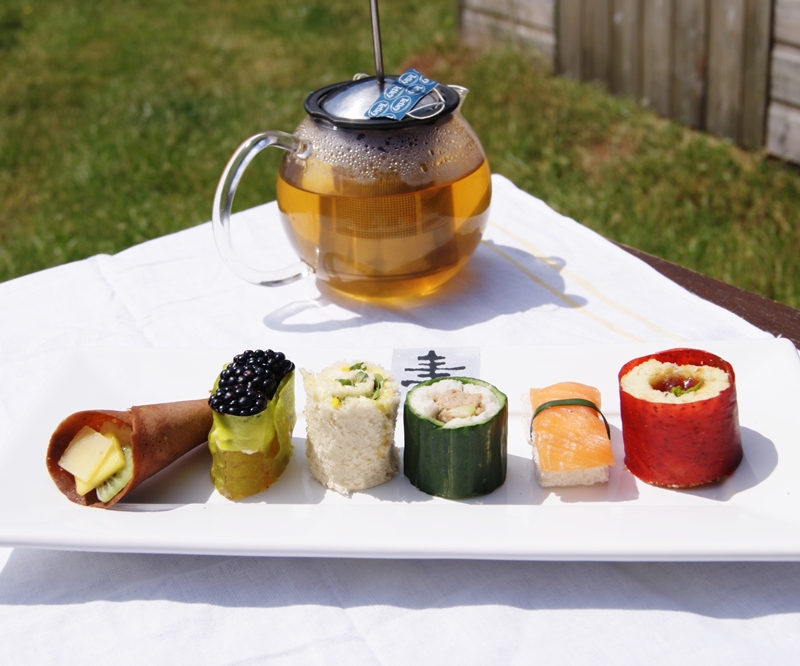 2017
2017 was the year of the Tuna Melt. Fans of the green van will know that we have been enjoying the fame of it's "Highly Commended" status ever since, as we got all excited and put that on the left-of-hatch signage.
It's still my go-to toastie, still a festival classic and still gets ordered without dill. Followed by a question about what dill is/tastes like.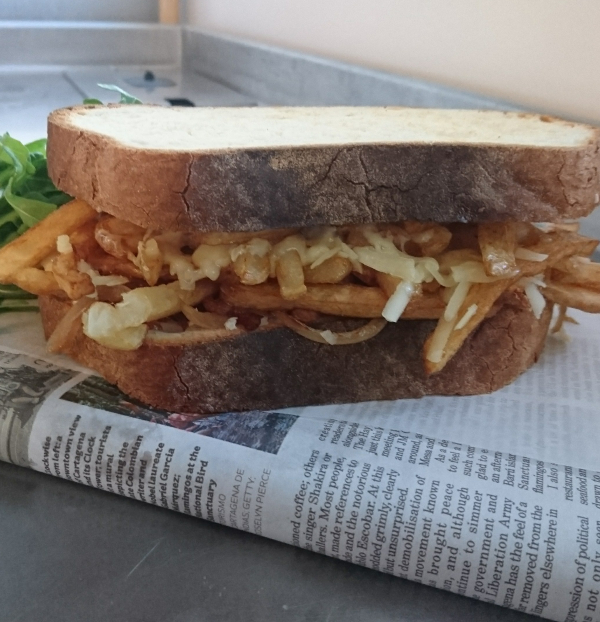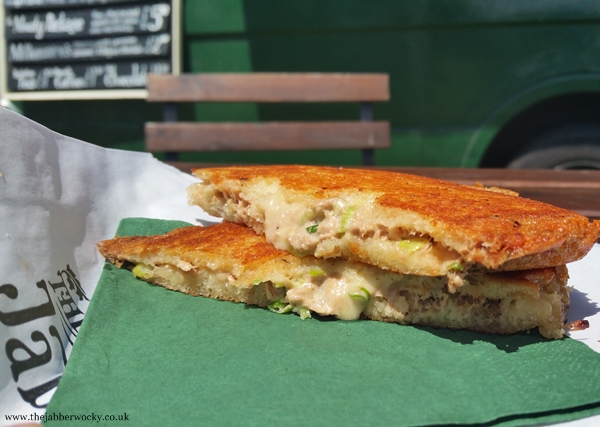 2018
In 2018 we tried a gluten free chip butty – this time we got a hightly comended and a place in the finals. Getting closer!
2019
In 2019 we got to the finals with the Nacho Hunter Chicken – now to be found on the Mock Turtle menus. It meant a trip to London, cooking for Theo Randal and the judges panel and an invitation to the awards dinner.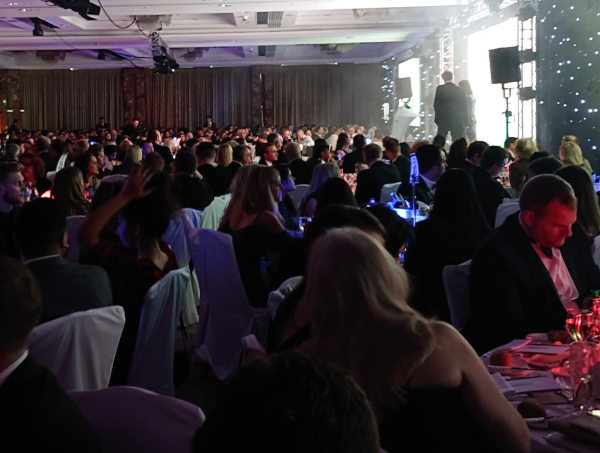 2020
In 2020 we finally won! Covid meant no awards ceremony, but we got a swanky trophy through the post and a cash prize. I like to think the whole thing was won on my home made kimchi, but the judges never actually tasted it because pandemic. We called it the Korean Wrapsody, filled it with salt & sugar pork, ginger and spring onion sauce and gochujang mayo along with the kimchi.
2021
In 2021 then, we wanted to do it again. So we took one of our lockdown sunday dinners, which we cook for eachother while we can't trade. What started as some humble fried chicken then became fried chicken fingers with grilled halloumi, fresh tomato, shredded lettauce and sriracha burger sauce (bangin sauce) on a brioche bun. Then Barny called it the Bangin Finger Sandwich and things got entirely out of hand (ba dum tss). Luckily everyone studiously ignored the name, and we still won.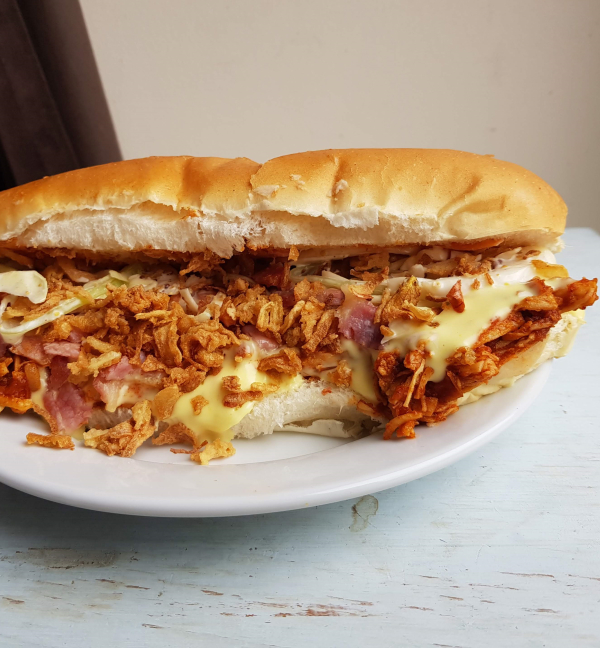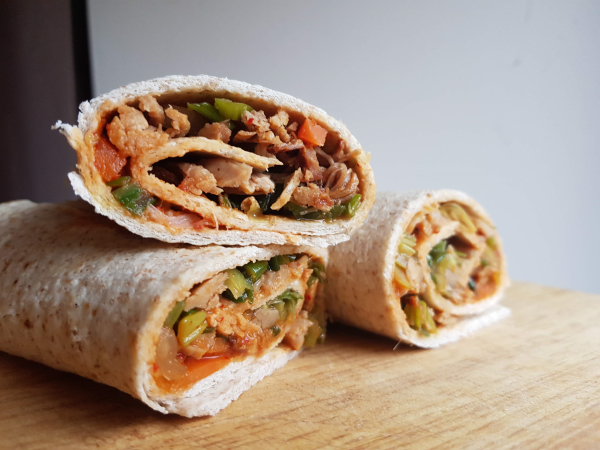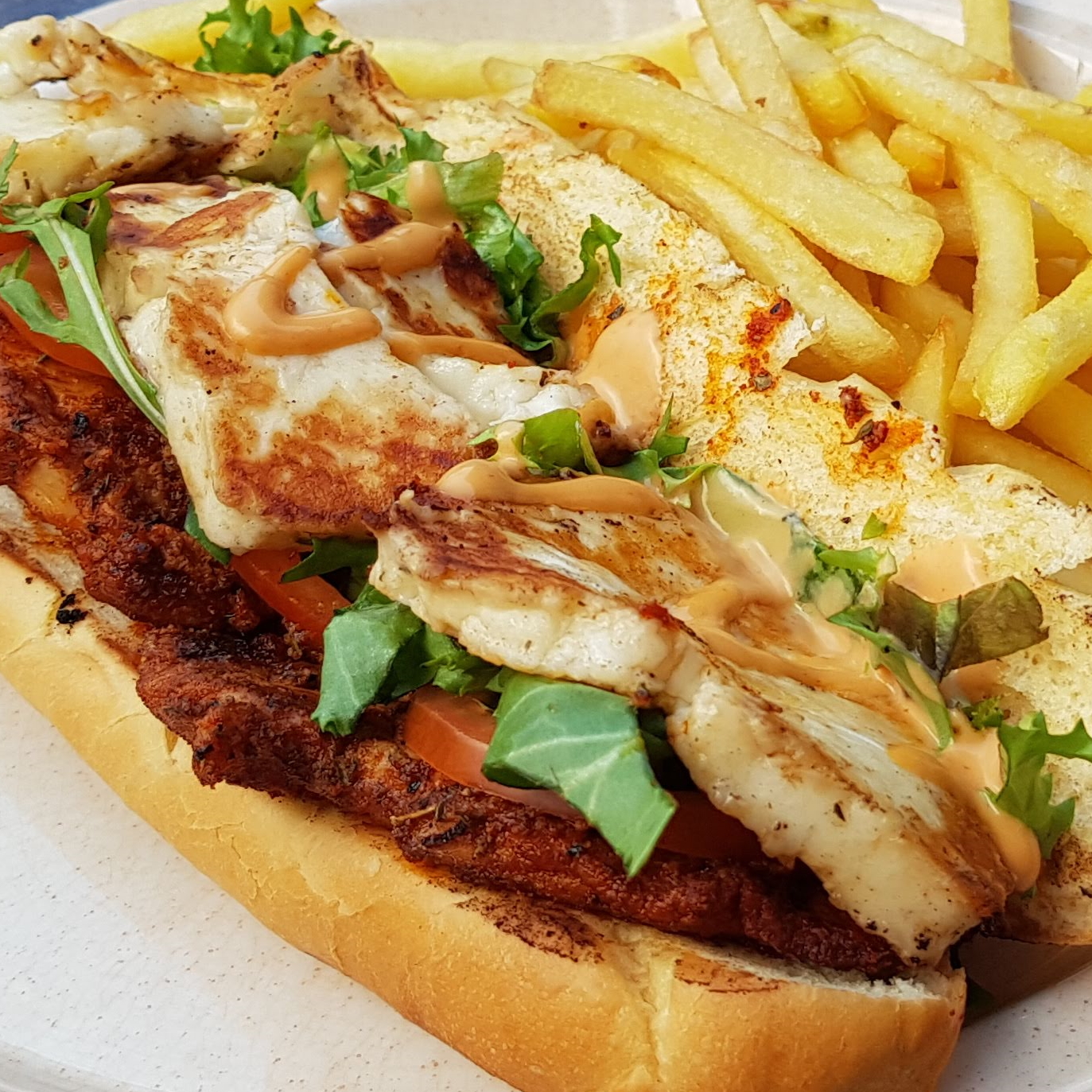 Awards are Great
People don't nominate you for awards. Maybe once upon a time, but if you would like a shiny trophy then you go out there and get yourself one.
Thanks the British Sandwich Awards we can now forever say that we beat the likes of Starbucks (annual revenue 26.5 billion), Greencore (annual revenue 1.2 billion) and Adeli (make the Jamie Oliver Deli sandwiches you get in Shell garages) who all have development kitchens full of chefs, rather than a domestic kitchen which you have to sweep the children and toys out of before you can start prep.
And that's kind of satisfying.