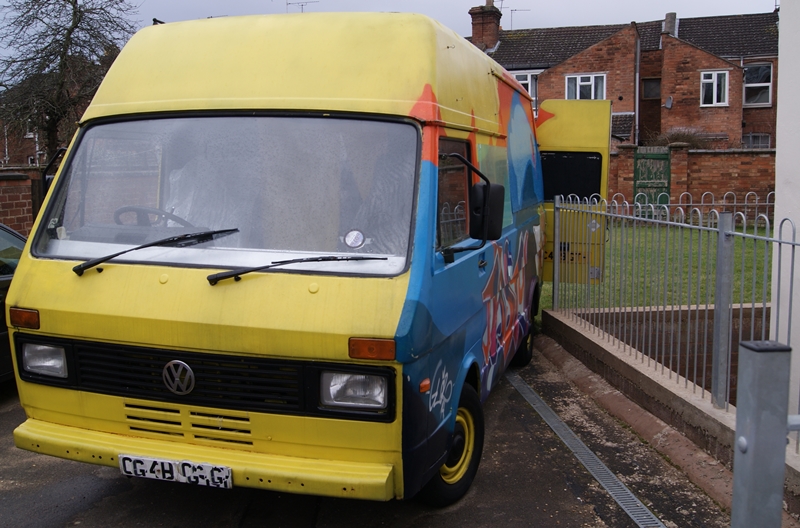 Every story starts in all sorts of places, but the winding tale of the Jabberwocky has one undeniable beginning: when on this day, 10 years ago, we brought home the vehicle that would go on to become the Beast. It doesn't feel that long ago, but we have done a lot since then, so it feels that our first decade should be celebrated. Just a little.
There are only a few people to thank for this. You are first on the list. You, who are here, reading this. Whether you are a die-hard supporter who has toastied since day one or a brand new reader who is finding us for the first time. You're here, and I appreciate that. It's mostly pictures from here on out, stick with me.
The second is everyone who has ever bought anything from us. You have made this happen. You let us quit our boring jobs for a daft life of obsessive toastie perfection, tea and rattling around the countryside in knackered old vans. We love what we do, and you let us do it. Thank you ever so much.
2020 was a strange one. After all that has happened I didn't really think that the thing most likely to stop us would be a global pandemic, but here we are. I didn't think that home schooling would be a competitive activity but I've learnt something there as well. Unrelated to toasties though. I'll try and stay on topic.
As it stands Glastonbury has just been cancelled, so SIFT will not be making an apprearance there this year, but we had already suspected as much. The rest of the year hangs in limbo, unable to commit as the vaccine laboriously winds its way through the population but unwilling to cancel because without hope we have a dull year ahead of us.
It's been a mad ride. We thought the Jabberwocky would be a way of promoting our wedding catering business before we got ourselves a pub. Which just shows exactly how wrong you can be. 
Here's to another 10 years. In an ideal world without so many pandemics and with access to the EU, but I guess we'll take what we can get for the time being.