The Mock Turtle
Here you find everything else that is good about the world and fits between two slices of bread. These are sandwiches done right: inspiring, beautiful food, cooked with care, sensibly sourced and full of enough flavour that you find yourself nodding, nudging the person next to you and telling them: "this is alright, actually".
View Our Menus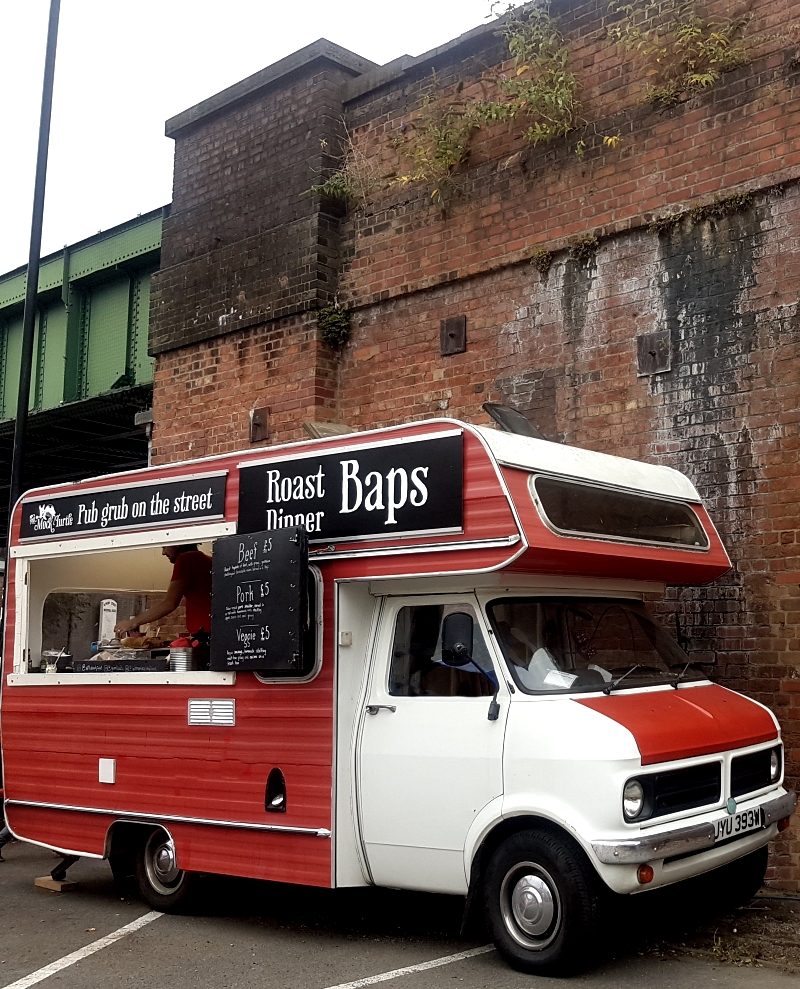 How Does it Work?
Good Question. All our food is served from our van, Betty, who is a venerable old Bedford CF with a full kitchen in the back. We can either serve directly to your guests as they visit the hatch or pile your sandwiches onto trays, boards and platters for delivery indoors. Hatch visits give you that festival feel, but trays are better suited to a sit down meal. Your choice!
We, like the rest of Curiosity Catering, are 5 star hygiene rated, fully insured, gas safety checked and thoroughly tested by a panel of experts before any sandwich is unleashed on your event. Not that you should take our word for it. We can be found out and about at public events from time to time, so keep an eye on the master calendar for when we will be out, or ask for details anytime you see the Jabberwocky trading.
What We Do
Sandwiches. Hot, delicious, sinful sandwiches. 

Corporate Events
Perhaps you're having an office treat, want to keep some clients well fed or you're getting the whole company together to blow off some steam. We can help. 

Last Minute Events
Lots of our sandwiches can be ready to go within 24 hours, meaning that we can help if your caterer has pulled out last minute or if you need to urgently increase capacity.

Wedding Food
Sharing platters or festival-style from the van. We can bring you fantastic food that will keep your guests full, happy and celebrating. We love a good wedding!
Breakfasts
Any number, any place, any time. All served with as much sauce as you need.
Bacon bap with thick unsmoked Cotswold bacon in a freshly baked white bap 
Sausage bap made with coarse grain sausages from our local butcher on a soft, fresh bun
Scrambled free range omelette in a soft bap 
Veggie sausages in our lovely sourdough bap
Summer Sandwiches
For long hot days and warm starry nights… 
Korean Wrapsody – (2020 BSA Winner) Sugar-roast pulled pork with homemade kimchi, gochujang mayo and ginger and spring onion sauce in a warm Italian flatbread
The Louisiana Lunch – Cold water prawns with smoked paprika peppers and onions with our signature spicy gumbo sauce on a sourdough bap
Nacho Hunter Chicken – (2019 BSA National Finalist) Homemade BBQ shredded chicken drenched with cheese sauce and crispy onions and finished with smashed nachos on a soft sub
Rösti Menu
All our rösti are hand made with grated potato seasoned just right and then smashed and fried in butter.
Tripophelia – (2019 BSA Semi Finalist) the love of holes: Rösti topped with Jarlsberg, caramelised onions and fresh rocket, with extra Jarlsberg melted over the bun – our signature rösti!
Baconêtre – Look at ma bacon: Rösti with crisp bacon, molten brie and rocket in our sourdough bun
Pyromania – Rösti with Cajun cheese sauce, sour cream, jalapenos and crispy fried onions on a sourdough bun
Roast Dinner Baps
Rather than writing it on each one: We make our own rich, meaty gravy, from scratch, every time. 
Roast beef with horeradish onions, a yorkshire pudding and gravy
Roast Chicken with honeyed root veg, gravy and stuffing
Roast Pork with stuffing, gravy and apple sauce
Quinoa and Nut Roast with horseradish onions, honeyed root veg and (vegetarian) gravy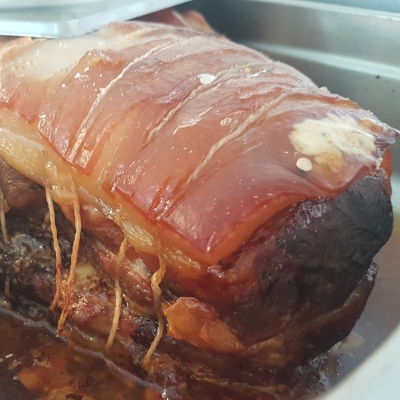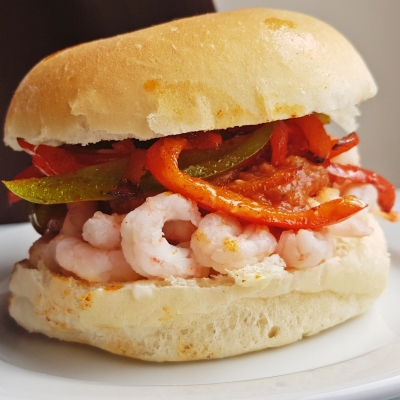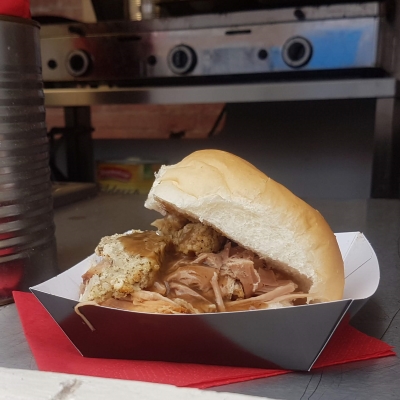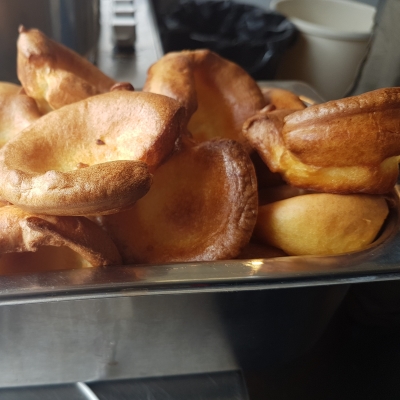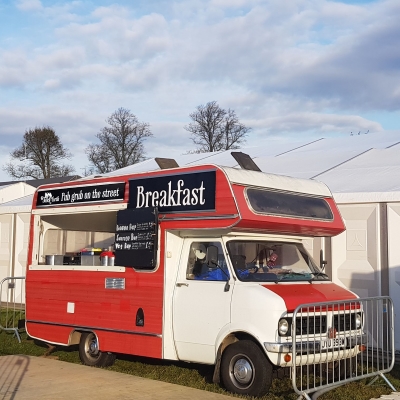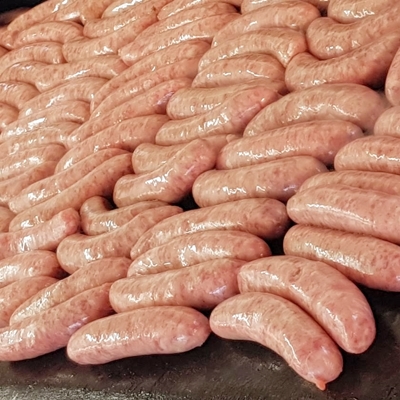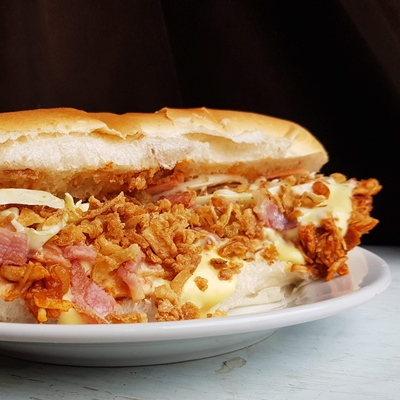 Let's Work Together!
You can find all the contact details on the contact page. Email us, call us or just come and have a chat at the van. We're perfectly normal people, promise.