Corporate Catering Street Food
We're quick, we're safe and we make delicious food. Hire us for your next work do, late night deadline, family day, location shoot – you get the idea.
Leamington Spa, home of the Jabberwocky
Jabberwocky Corporate Catering
We come to you and serve hot food in minutes – without invading your meeting rooms or taking over the kitchen
Toasties, our weapon of choice, are accessible to all: veggie options, gluten free, big or small appetites.
Our corporate menu has more variety than any other type of food, and can be tailored to suit your team.
We are all about simplicity. We don't need 30 emails just to get a booking – ain't nobody got time for that.
All our equipment is PAT and Gas Safe compliant, we're fully insured and will email you the paperwork to prove it for added peace of mind.
We have a 5 star hygiene rating from Warwick District council.
We have one of the fastest serving speeds locally, upwards of 120/hour, so getting everyone fed over a lunch break is no problem.
Hand-made, locally sourced food produces a quality product that will impress anyone.
Curiosity Catering Ltd. is a registered company: invoices can be paid by BACS, cheque, cash or company credit/debit card (by prior arrangement).
No power? No problem. We can bring or own silent generator.
Deadline Snacks
When the whole office is working late and you need to keep everyone going, having food on site can be a welcome relief. We have a whole host of nourishing (read: full of cheese and meat) toasties designed to keep you sane.
Christmas Functions
Any venue becomes a party once you park some street food outside. We're a quick and easy option, we don't cause any washing up and we're a perfect pairing for the occasional beer. We also do an  indoor setup if needed.
Location Shoots
We can provide bacon and sausage-based breakfasts, toastie lunches and hot dinners. If you're on location, miles away from civilisation, we can keep you going. We also have tea, coffee and hot chocolate as well as cold drinks.
Conferences
Street food is more interesting than a buffet, and gets everyone outside for a change of scene. We are happy to provide sides and drinks, both hot and cold, to keep everyone going throughout the day. So if you were planning on having that conference in the middle of a forest, you're still covered!
Staff Parties
Ideal treat for your team after a hard time chasing deadlines. We rock up at your work place, serve every member of your team a delicious cheesy treat and we're done in time for the next shift.
Everything Else
We have done a wide variety of random activities that don't really fall into the above categories, so don't be afraid to ask. As long as we can get our kit through the door or our van through the gate, we can provide you with cheese's most holy form: the noble toastie.
Corporate Catering
As with all the best mobile catering, this is where we show up with our van at your place, serve your staff and then let ourselves out. You just need to pick a menu and wave us into the right spot. Our most common service here is the lunch time office treat: we bring a selection of our finest food and treat your team to toasties.
That's not our only trick though. We've worked with big brands on corporate hospitality, done charity fundraisers and catered for staff fun days. Whatever it is, we can probably help you out.
We also serve a killer bacon butty at breakfast and we're happy to provide a warming alternative for dinner. Book us for a whole day of food or a single meal. Everything is sorted from one van, one booking and one dedicated contact person.
We are just a quick hop up the M40 from Birmingham, a short scuttle to Oxford and practically nestled in Coventry, Warwick and Leamington.
Tried and Tested Toasties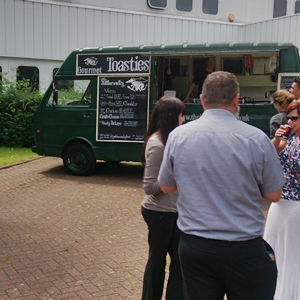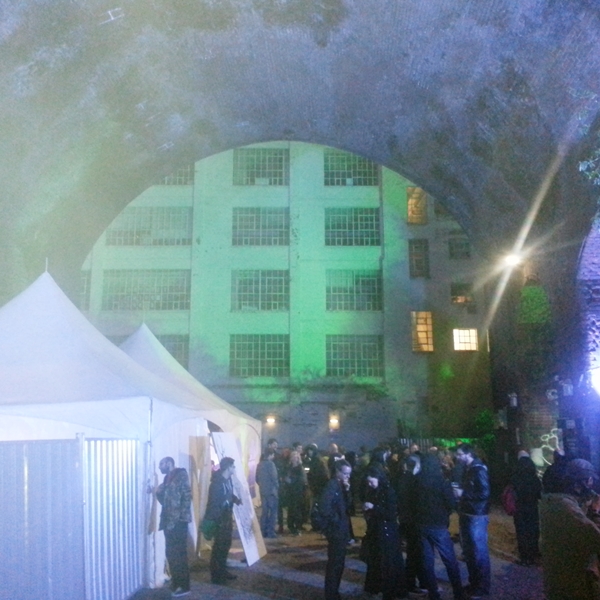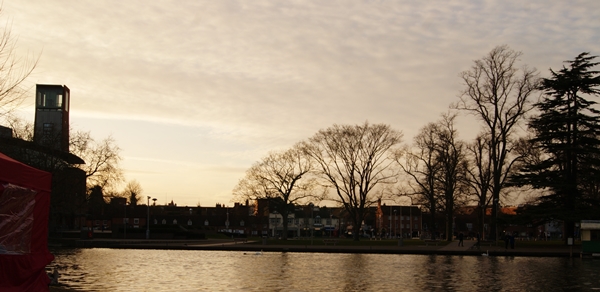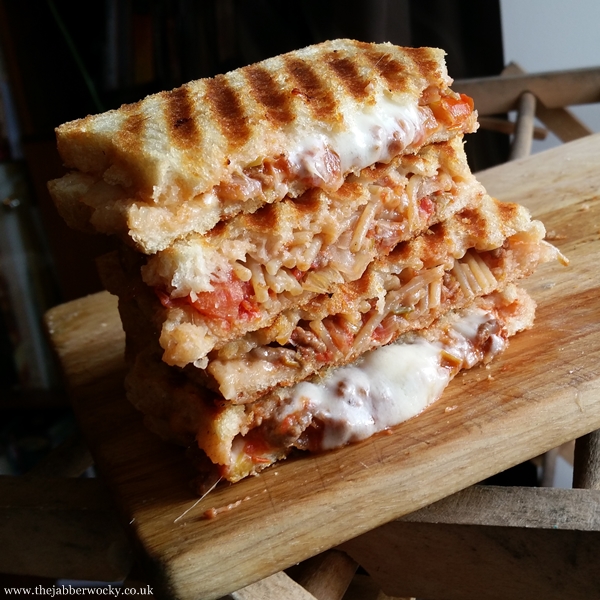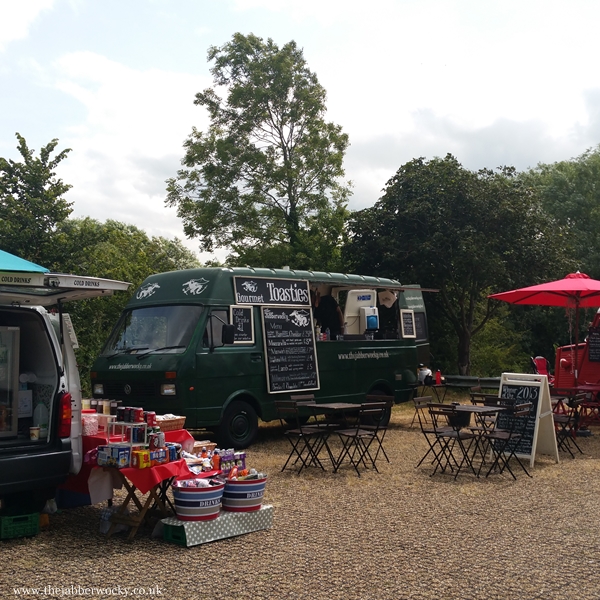 Head to our contact page and let us know the specifics: