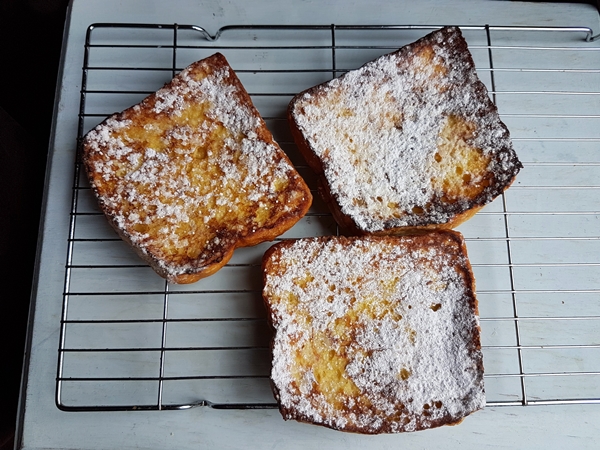 Welcome to SIFT!
You have found our dessert, where we take toast to the limits of the imagination for the sake of a bit of pudding.
Regular events include Camp Quirky and Leamington Food Festival amongst others. We are available for private hire from March to December and can cater for anything from 50 people upwards. 
French Toast is brioche, dipped in our secret recipe custard and then fried in butter until light and fluffy. We top this with all that is good and delicious and served it to you, wherever you are.
Browse our menu and then book this delightful dessert at your next event. Or drop us questions to siftstreetfood@gmail.com
How Do I Get SIFT in My Life?
Get in touch, we will quote, arrange and otherwise agree dates, times and places with you. Call us 07581 243548 or email siftstreetfood@gmail.com
We arrive in an elegant red Bedford CF, which we converted ourselves, throw open the hatch and serve.
You can pay then, or prepay, or organise some kind of voucher system, whatever works!
At the end of service we clear ourselves up and take ourselves away leaving nothing more than a satisfied smile on your diner's faces.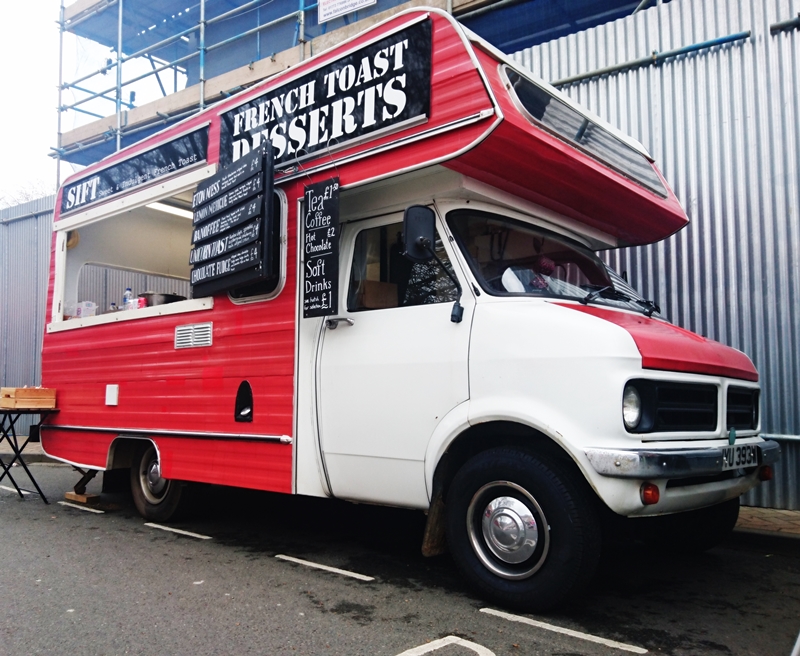 This is Betty, our Street Food Van for events of all sizes. She has visited festivals, markets, corporate events, weddings and street food gigs of all shapes and sizes. She is, in case you were wondering, a 1981 Bedford CF 250 camper van with overdrive and a top speed (down hill, with the wind) of nearly 60. If you wind up behind her on a country road we can only apologise.
Call Us: 07581 243548 Email: siftstreetfood@gmail.com