I feel like we should start this with "My Way" by Sinatra.
It is with a heavy heart that we are selling Betty. Our beloved 1981 Bedford CF250. She was bought by us in 2015 and Barny lovingly converted her from a campervan to the glorious red masterpiece she is today.
In her time here she has been a Thomas the Tank Engine-level reliable and useful van. Even at 41 years old we have never had a serious breakdown and she passes the MOT like it's a much easier one for an old vehicle. Which of course it is. Of course our glorous old dame is over 40 years old and therefore exempt from MOT and tax. So we get her health checked by the garage once a year more for fun.
This food truck is not for anyone looking to blend in. Betty has secured us pitches at weddings and festivals, on film sets and at corporate fun fairs. How could you not love her? Flames? Yes. Bright red? Yes. High reflective night glow? Yes. Massive external spotlights? Yes. Enough space for 150 portions without any external storage? Yup. God, I'm gonna miss you, bab.
We have decided to sell because we just don't need 2 vans anymore. Since having children, a global pandemic and a gigantic frolicking recession we have changed the way we do business. We only have 2 units out at the same time once next year, so it simply isn't worth hanging onto a second van just for that one weekend. Even though she gorgeous. It just doesn't add up. We hope that she will go to a new home where she will be well loved and continue to be a street food power house.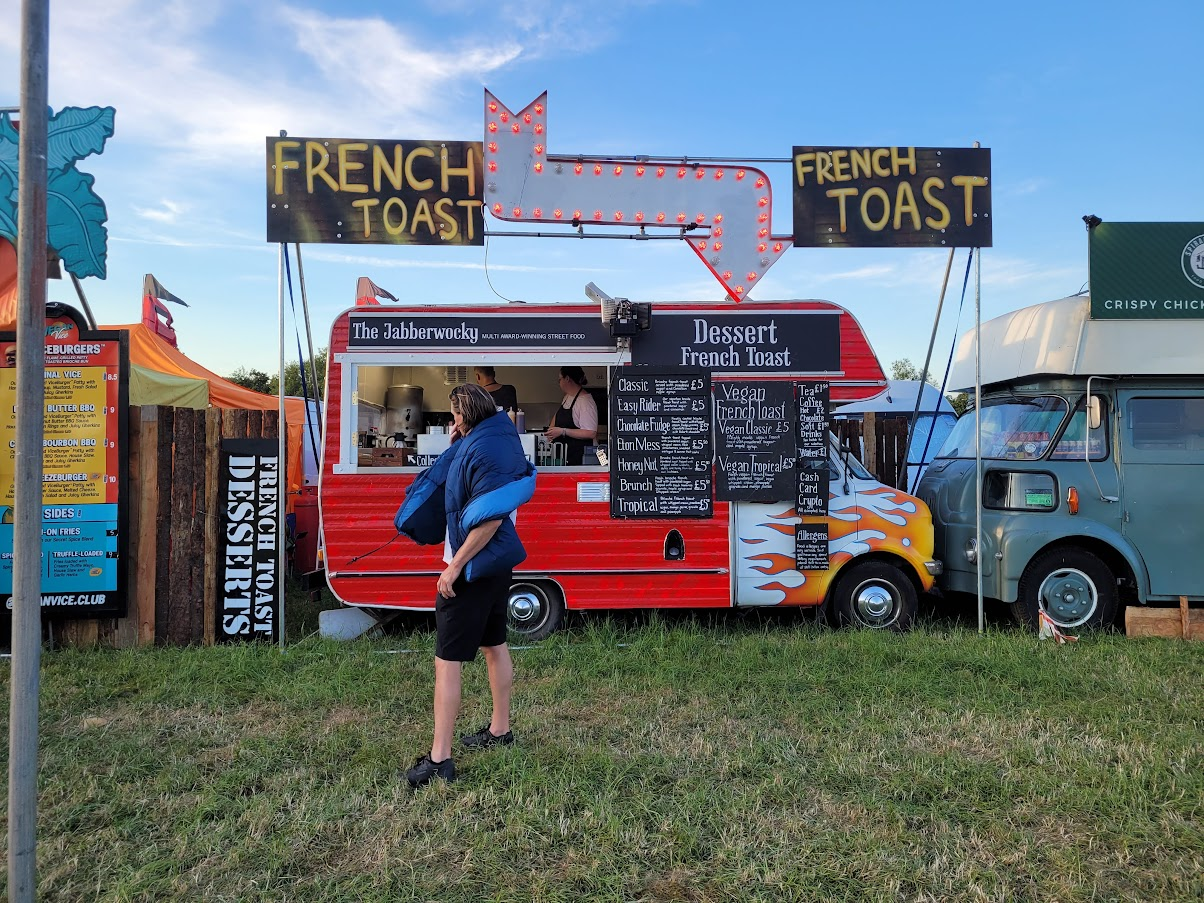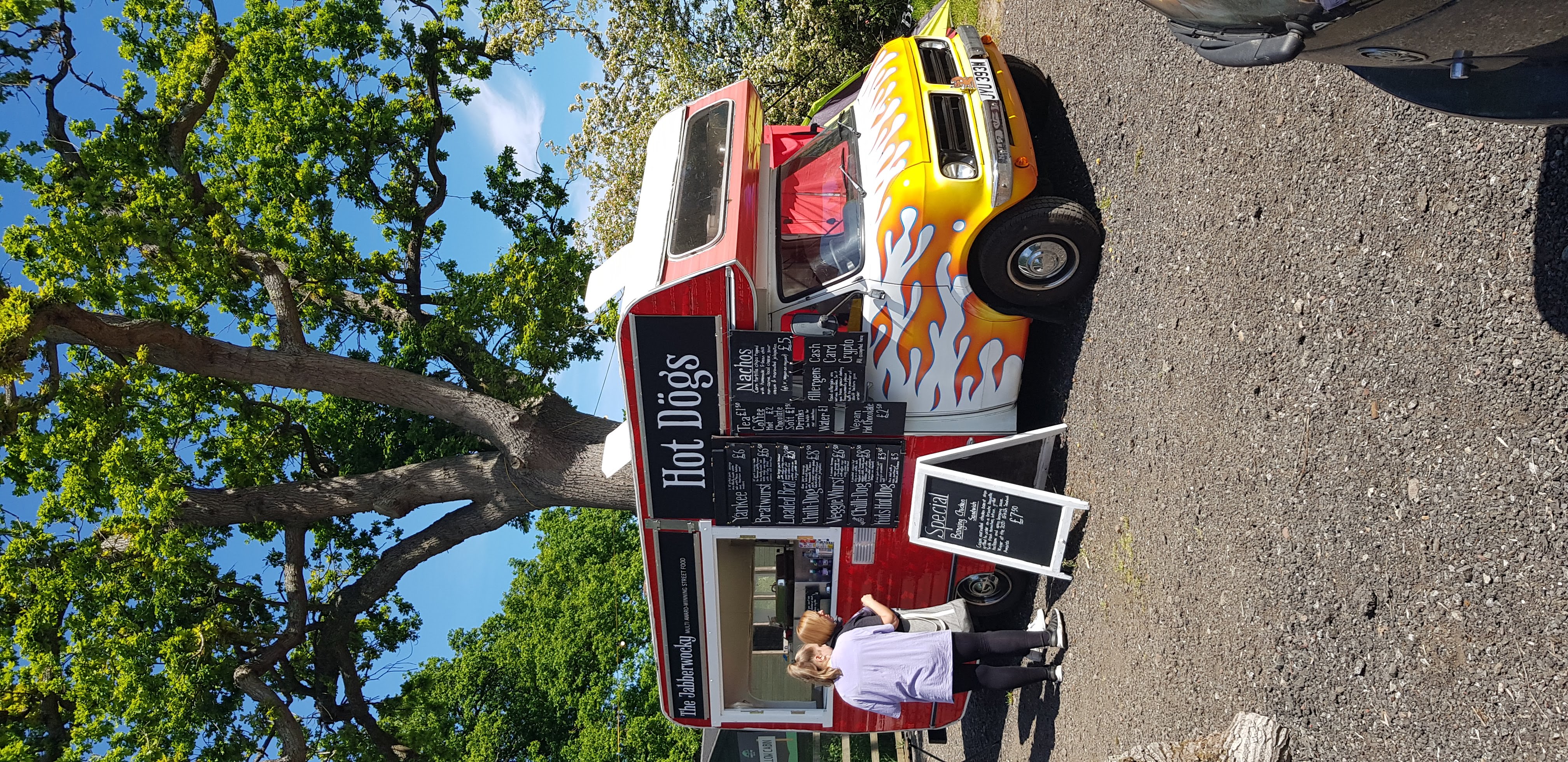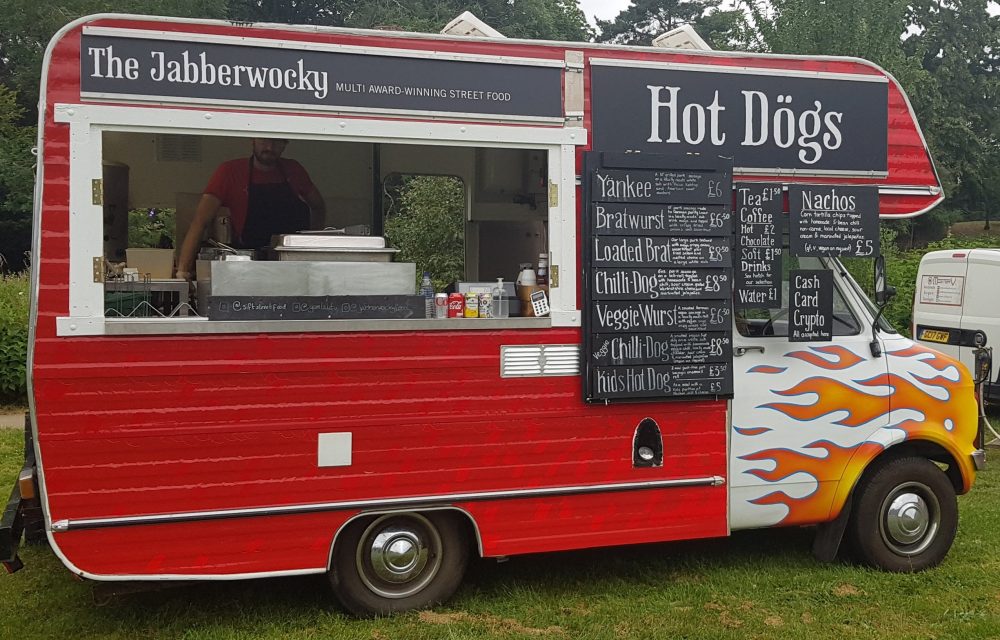 Included in the sale:
 100cm LPG griddle
80cm electric griddle (brand new)
Very large stores fridge (it can hold 500 hot dogs)
Gas safe certificate
PAT certificate
Outside light rig
Fully clad kitchen with wipe clean walls and floor
Gas hook up
Electrics with circuit breakers
She does have a some rust, but she is over 40 years old, so certain things are a unavoidable. It's cosmetic; the chassis is sound.  The speedo also doesn't work but we just use a sat nav and it doesn't stop it passing the MOT every year.
Please note that the arrow and scaffold are not included in the sale. If you want these, you can negotiate separately for them.
Just to be clear: The van is for sale, not the business. 
If you are interested in the van please come and have a look at her. We are happy to do some tyre kicking and answer any questions. We are in Leamington Spa and pretty flexible about timings. 
This is Bedford's ebay advert, with all the important stats and photos.
Call me on 07581 243548 or email jabberwockycatering@gmail.com to arrange a viewing