As you may have noticed we are currently eating a fair amount of toasties. This should normally fill the average person's daily requirement of filthy snack food. It doesn't seem to work like that. As a result of this we still have sausage rolls and scotch eggs floating around, just in case an opportunity for snacking arises.
It was almost inevitable then that at some point Barny would have the genius idea of sticking them inside a toastie. You know, for science.
Filthy Snack Toastie V1 – The Sausage Roll Toastie
One supermarket-bakery sausage roll
Cheddar
A scrape of English mustard
Filthy Snack Toastie V2 – The Scotch Egg Toastie
One supermarket-bakery scotch egg (free range, sliced)
Cheddar
A scrape of English mustard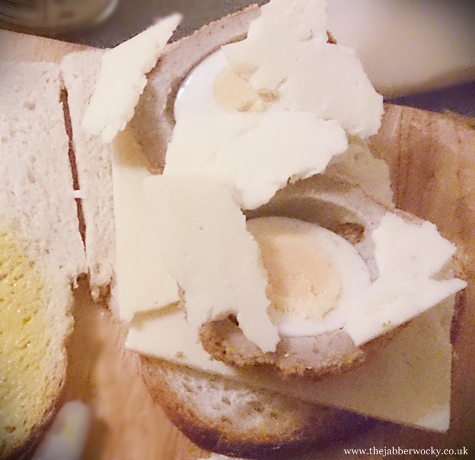 Taste
I did not have especially high hopes the sausage roll toastie, and in many ways, I wasn't disappointed. Pastry inside bread is superfluous. Tasty, but in the same way raw cake mix is tasty. The sausage meat and cheese was nice, but a sausage roll on it's own would have been better. 4/10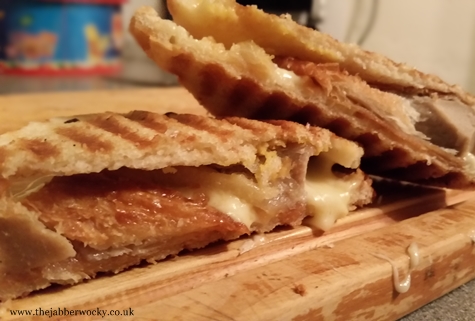 Our sausage roll experiment did not leave me excited for more, but Barny was still keen. The scotch egg toastie was a surprise. With no pastry issues you could actually taste sausage and egg. We have already established that egg in a toastie is a thing of beauty. The whole thing was a bit delightful. 7/10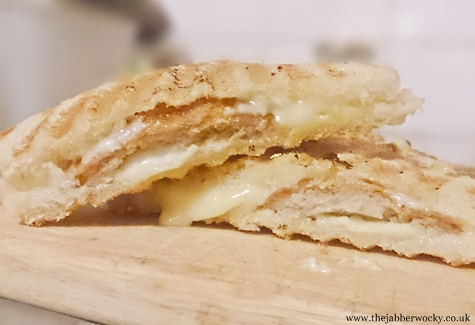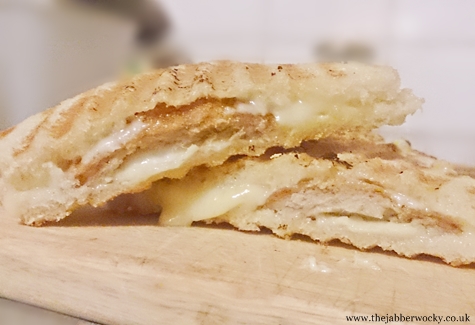 Appeal
We would be able to serve filthy snack toasties hot, but that is where the appeal ends for this particular shop-bought incarnation. 3/10
Suitability as a signature
Forget the sausage roll toastie. A Scotch Egg toastie is much more promising. A brief google suggests that the idea isn't widespread. We may have hit on something new. 8/10
Difficulty rating
Harder than eating a shop-bought sausage roll or scotch egg. I'd just stick with them for now. Not rated.
Summary
Clearly, more investigation needs to be done on the subject of the scotch egg toastie. We could be onto something here.