For the last few weeks I have been working through applications to join our collective, Scoff. One of he questions we ask in the application form is "Why did you get into street food?". There isn't a right answer, but we were curious to see what motivation people have and whether it's these qualities that define all of us.
For many, the reason behind the company is that they love food. While that provides a great grounding for setting up your business, I'm not entirely sure it's the only thing you need to be a street food vendor. Being able to cook is important, I think we can all agree on that, but there is more to it than just producing a plate of tasty dinner. Compare it to working as a professional chef, for example.
Restaurant chefs are, even at the highest levels, only ever responsible for the stuff that goes on inside the walls of the kitchen. They won't be waiting tables, or responsible for marketing, paying the bills or running the accounts. It's only once you cross over into ownership and management that you need to start mastering anything other than food.
In our business you are responsible for everything, especially paperwork, right from day one. You need to construct things like a cleaning rota, normally something tackled by a head or sous chef, before you can even start on the washing up. Other documentation like method statements, HACCPs and festival applications all start as your responsibility.
It means that those folks just starting out in street food, with no previous kitchen experience, are taking on a genuinely admirable mountain of work.
Considering how much there is to master, I think the main thing that makes a street food vendor is adaptability. I'd also go with keenness. None of the jobs you encounter along the path to culinary glory are actually especially hard (although writing a method statement is a recognised form of torture in certain countries) but they often take quite a lot of doing. Provided you have mastered the actual cooking, nothing out there can stop you (apart from the method statement) and it really is just about how much effort, love, tears and hatred you cram into your unreliable van.
The van is working fine again, by the way, but it was a bit touch and go last week.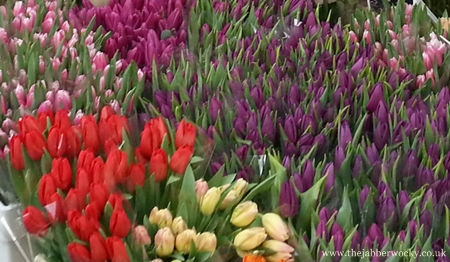 A method statement, in case you were wondering, is a document that outlines exactly how you actually prepare and serve your food. It is a fools errand required by certain festivals which effectively covers a perceived gap in the paperwork between your risk assessment (how not to kill people with your equipment), your HACCPs (how to prepare food without killing people) and your cleaning rota (how to stop your surfaces and chopping boards from rising up and killing people). Technically, it is actually useful. If you write it from scratch, and I recommend this both out of spite and good business practice, then it makes you think carefully about exactly how you manage your food service and cleaning.
I double dare you, when writing it, to occasionally slip a random sentence, for example "and then we set out the wishing stones, divest ourselves of garments and dance until sunset", into one of the later pages.