Over the summer, while we were trading at Strawberry Fields, a man took a few minutes out if his busy festival schedule to come over and inform us that the cheddar and ham toastie was not gourmet, in his opinion, because it contained no basil. I was in the van on my own at the time, and only remember being bemused by this statement, but probably thanking him nonetheless, before he continued through the crowds on his quest for gastronomic perfection.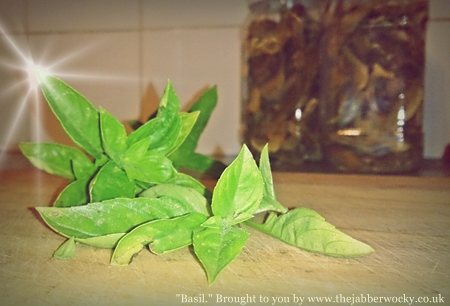 This encounter stuck with me, because all negative feedback invariably does, and ever since I have found myself looking at the word differently.
We freely describe our toasties as gourmet. In my big green book of Jabberwocky definitions this means that we use well sourced, tasty ingredients, we cook from fresh and we combine flavours carefully. It is effectively a shorthand for saying that our toasties are of a higher quality than those available from a toastie vendor whose menu is typically non-specific cheese + vegetable or meat: cheese and onion, cheese and tomato, cheese and pickle, cheese and ham.
Presumably adding basil to any of the above would have fixed them right up; I'm clearly not an expert. This is, after all, the problem with using that word. There is no set definition. It's not like calling something Cornish or fried or infused with a delicate hint of basil. Gourmet can mean anything in food terms, and is used accordingly for everything from frozen burgers right through to Michelin starred restaurants.
Chances are that those serving gourmet cuisine in fine dining establishments look down their noses at our food, possibly muttering something about the lack of fresh herbs, and consider street food to be unworthy of the title. Personally I think that although marketing has clearly advised many to slap the word in front of whatever cheap burger/sarnie/pastry they're flogging and then add a few quid to the price, street food should be gourmet by definition.
All the folks I have met cooking street food so far have been red hot on getting great quality food out to the public. The vendors here in the Midlands are unbelievably hard working in that respect, and it really shows. The Hungry Toad only fry free range chicken, Platinum Pancakes make their batter using ingredients from only a few miles away and the Meat Shack use 28 day aged Hereford beef. I'm not even scratching the surface there, but tasting their food versus a cheap alternative and the gourmet qualifier is totally justified, even if we're the only ones locally who trade on it.
My point is that this new age of street food is gourmet, and that those serving it are dishing up a better definition of the word than currently exists. We will still have to keep it on the menu for the time being, it being an important part of the sale when it comes to a toastie that doesn't cost pennies, but in time perhaps we can wrestle it back off the marketeers, or leave them to it and find another way to squeeze "fresh, local, thoughtful, hand made, passionate and superlatively tasty" into the term street food. Or just bosh in some basil.
I'd be very grateful to hear any definitions or thoughts on the word, if you happen to have formed them. Otherwise please enjoy this complimentary picture of Barny's parent's new puppy, Kevin.