Here we are, two weeks into lockdown, and the weather for the festival season couldn't be more promising. But that's beside the point. This is not about a festival season lost, this is about new opportunities found and about what you as a business can do to keep trading, keep happy, keep selling street food and keep running your catering business during coronavirus.
As the world has already changed completely since last month, lets rethink this.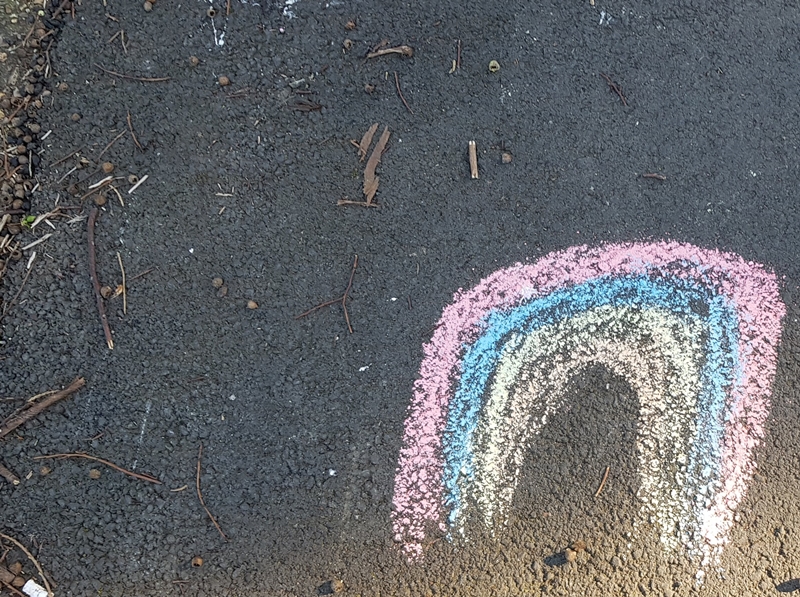 Check locally to help with the Fight against Corona
For us, that's Warwick and Leamington, with a possible stretch to Birmingham. Talk to businesses that might need your services and won't be getting their usual canteen feed. This means hospitals, warehouses and food production. Think of who counts as a key worker, and how you might be able to keep that supply or aid chain on the road. No one is expecting you to work for free (I kid, some people always will), but this is a crisis: we're not trying to make a huge profit, but we do still need to eat.
Another avenue you can look into is care homes. They are currently suffering staff shortages, like everywhere else, and agency staff can be painfully expensive, but if you are a trained chef under all that festival clobber then you might be able to provide much needed sick cover.
Take Away and Delivery
Just Eat are currently waiving their signup fees and working hard to get new traders on board. You do not need to have a restaurant for this. We needed to demonstrate that we owned the land on which our food truck (Balu) would be parked, and that we had a registered prep kitchen. If you can do your own deliveries this works out cheaper than a lot of festivals in terms of a % of "pitch fees", so it's worth looking at. If you are using their drivers (if available) then the commission jumps to match Deliveroo and Ubereats, so you need to work on dramatically increasing the spend per head. Think sides, starters, desserts and drinks.
Other home delivery options are to cut out the middle man and sell direct to your customers. This gives you more control over when and how often, and more flexibility in terms of menu. Put together a Friday Night Feast that is delivered to their door for a fixed price. Perhaps add some freezer ready meals for later or some "things that you couldn't (be bothered to) make at home" like smoked, deep fried or pickled specialities that tie in to your brand.
Emphasise Your Credentials
Making food in a safe, hygienic manner in crazy situations is literally what you do all day. Thanks to COVID-19 you should basically only have to change the way people queue: your processes should already have been preventing any kind of transmission anyway. And your food was made for the nice, quick magic that is contactless payments. iZettle and Sumup are perfect for this, as you touch one terminal, they (hopefully don't) touch the other. So the street food industry is already the best placed to feed these folks, we just need people to realise this. So let's talk about this on social, keep ears to the ground on the mutual aid groups that have popped up and try and help out where we can.
Furlough or Take the Self-Employed help
Should we even be working? How key are we? We can debate this all day long, and ultimately it's a choice we all have to make. Every time you leave the house you increase the risk of transmission, but it's really easy for the people with money and remote working jobs to get high and mighty about these things.
That said; furlough is an option for almost (but sadly not) everyone. If you can take the cash and stay at home, that slows the spread. It means you leave other jobs for those whom the schemes have left behind. It gives you a well-earned break to slow down, catch up on that all-important Netflix binge and save humanity at the same time. Never before has so much been achievable by doing so very, very little. You can still volunteer, even from home, and you can even schedule it round watching everything on Disney+. Don't feel bad for not working: relish being a hero and gather yourself for 2021.
Getting Another Job
You can take furlough and still work: "If contractually allowed, your employees are permitted to work for another employer whilst you have placed them on furlough."
Just not for yourself. But there isn't a problem with taking a second job while street food isn't an option. Pick fruit, work in a shop or drive a delivery truck or work from home for any of the call centres being ravaged by angry customers with temperamental wifi.
See you on the other Side
I know none of this is ideal, but eventually we will get through this. Eventually we will look back on 2020 and wonder why we didn't cancel it some time in January and just crack right on with 2021. It's a terrible time, but that doesn't mean you have to suffer terribly. We have been given another chance to have both kids together before one of them vanishes to school. They are loving it. One day it will be over, but until then let's be nice to each other, respectful to each other and plan whatever cheesy goodness we will enjoy in the sunshine once all this is over.
Oh, and don't forget to fact check, otherwise the giant llamas will get you.