Last weekend was Leamington Food Festival, which marks the forth year of the Jabberwocky's existence and also concludes our summer of rumbling around festivals with cheese, bread and assorted fillings. The festival season will continue until mid to late September, but after a difficult start to the year we were thrown into the summer without a great deal of warning, and much of August took us by surprise, as my internal calendar was still somewhere in June. We consequently decided that the last remnants of the season would have to get along without us, and it was time for a break.
Extracting yourself from the festival season after weeks of camping, portaloos and bread-based nourishment is harder than it seems. For a start the lawn, which I'm pretty sure was just grass a few months ago, has turned into a disconcerting jungle which can swallow an entire mug of tea placed unwarily. There is also the problem of exiting the festival bubble. This miniature ecosystem, created in a field, is where you stake your claim on a patch of grass, park you van, erect your gazebo and pitch your tent, then sell toasties to hungry customers. I spend the day making and selling toasties, which is remarkably satisfying, and then sleep the deep, gently deflating sleep of the damned every night on an airbed with a slow puncture. It's a simple life.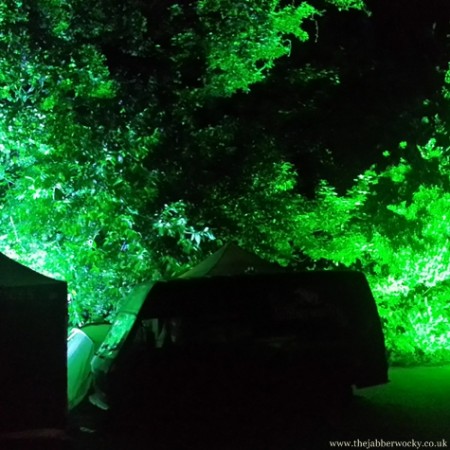 Sojourns in the real world are for restocking, enjoying a night in a bed, having an extremely thorough shower and eating as much fruit and veg as possible before trundling off to the next field and repeating the process at a different event.
Having finished our final camping festival, packed the tent away and dried out the gazebo, because traditionally it will always rain during packup for your final event, we found ourselves on the sofa, tea in hand and van dutifully scrubbed, with no further big commitments to plan for and a sense of anti-climax. Music festivals involve a vast amount of toasties, which means huge logistical planning and preparation work for days in advance of that. The rest of the season, which runs until Christmas, sees us return to the street food life of single day events with pleasingly short preparation times that leave room for meals that aren't take-away and blog posts that happen with a semblance of regularity.
The festival season is deceptive, you see. You charge in, eager to get the job done and get swept up in the bubble of music and shiny happy people waving their arms like they just don't care. It carries you along, blaring music over the parts that are wet, unforgiving and really, really tiring, and leaving you with fond memories of trader camaraderie, one startlingly firm night's sleep on a fresh airbed before the next puncture and the many amazing moments of random toastie joy. Before you know it, it's over. Once you survive 16 weeks of summer there are no medals or ceremonies, you just return to the usual street food routine.
So this post is for all you festival street food folks out there who have just about survived another season. I hope it was successful, I hope the weather was kind and the sales were good, and I hope your airbed was better than ours. See you on the road this Autumn.