It's festival application season again. This special time of year is when street food vendors all across the country sit around the computer and write letters to their favourite venues, in the hope that perhaps, if they are very lucky, they will be offered a pitch.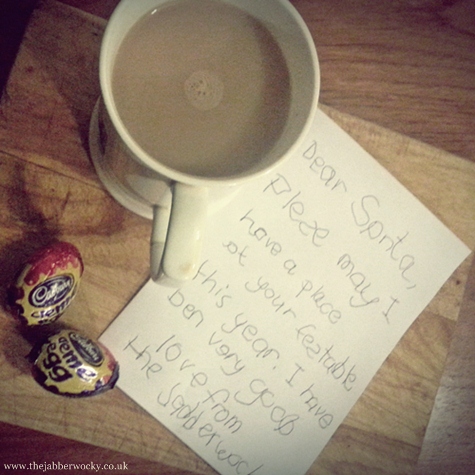 Filling in 40 forms that are all almost exactly the same is not really anyone's idea of fun, especially when it's only to receive a sheaf of rejections or silence in return. Occasionally though, when you have been trading for a while and especially good that year, you will be rewarded with the festival equivalent of two number 11 buses: two festivals offer you something on the same weekend.
We have that exact problem/bus this year. I shall call them Town Festival and City Show. Interested parties might even be able to work it out from that if they genuinely have nothing better to do. I thought I'd share the thought process of deciding which festival to trade at, just in case anyone was wondering. We briefly considered doing both, but these are likely to be big events, and the Jabberwocky gazebo setup, while magnificent, is still a right pain. We have to pick.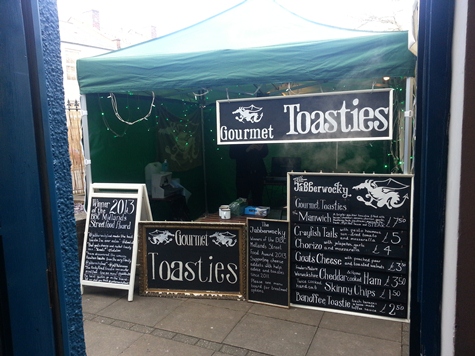 Ultimately, it all boils down to money. If I win the lottery I can do this for fun, till then we still need to occasionally buy tea and cream eggs. I love cream eggs.
City Show has extortionate pitch fees. We have engaged in some thorough haggling, but even after that, it is still painful on the pocket. On the other side it goes on for longer, features a captive audience, and the earning potential is colossal.
Town Festival is cheaper, closer to home and still a very solid little event. We haven't traded there before, unlike City Show which we did last year, but we have visited it as patrons and all the evidence suggests we will make good money there, but we don't know for sure.
Competition for food might well be about the same, favouring Town slightly. The footfall here will be lower, but there are fewer traders. On the other hand City has some excellent marketing potential; based on last year's experience it's a good place to be seen.
Weather! Mustn't forget the weather. City is probably the only opportunity we will ever have to trade indoors, with the Beast, which would be fun, but would require a full conversion to natural gas. Then a gas safety test, then a full conversion back afterwards, and then – the suspense is really keeping this piece going – another gas safety test. This delightful but bothersome adaptation-to-location means that rain would actually improve sales, which would be an exciting first. Town festival would be wet. Empty and wet. But still really cheap.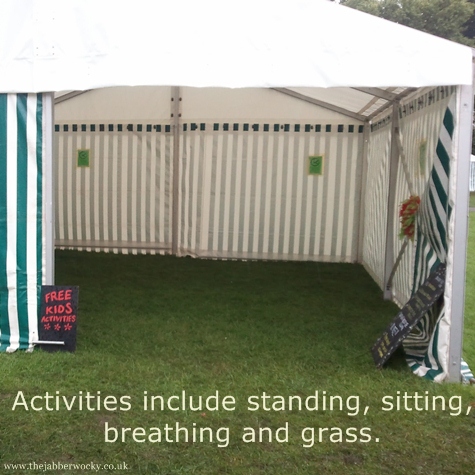 We will be trading at TownFest this year, because while the takings will be lower, the profit will be higher. We should end up on 15% pitch fees, rather than 25% at City Show. That 10% could be an awful lot of cream eggs.
I'd be interested to know which one you would pick, if you'd care to comment.