About the Jabberwocky
Awards, books and toasties.
2016 Awards
Won
Leamington Hospitality Business of the Year 2016 (Details)
We entered this award in 2014 and were finalists, but didn't take home a trophy on the night. This time we did! It's a special honour to be recognised in your home town, and the trophy (a replica of the Jehpson Garden railings) has pride of place in our collection.
Nominated
Sandwich Designer of the Year Semi Finalist (Details)
We beat last year's total by getting 4 different entries through to the Semi Final, even if a place in the final wasn't to be this year.
Cafe Life Sandwich Challenge Semi Finalist (Details)
Once again we took a sandwich down to the glitzy award ceremony in London. What a night!
2015 Awards
Won
NOEA Caterer of the Year 2015 (Details) 
The National Outdoor Events Association are the trade body for the festival industry. They said: "…the judges recognise that this part of the industry has changed dramatically, Jabberwocky bring something new to event catering and really deliver this."
Best Toasted Sandwich 2015 (Details)
The Cafe Life Awards recognise the best food and drink in the on-trade. They named the Manwich as the best toasted sandwich. We are inclined to agree.
Nominated
Sandwich Designer of the Year Semi Finalist 2015 (Details)
The British Sandwich Association Awards are the crème de la crème of sandwich making goodness. We got close with a version of our curried lamb toastie. Next time.
Best Afternoon Tea 2015
We managed to get our pet project, the sushi afternoon tea, through to the finals at the Cafe Life Awards.
2014 Awards
Nominated
Leamington Business Warm Welcome Award 2014
It was a privilege being able to represent Leamington, even if we didn't win. Plus the food at the awards ceremony was lovely!
2013 Awards
Won
BBC Midlands Street Food Award 2013
This gave us a free pitch at the BBC Good Food Show, our first ever major event. Good times.
Frequently Asked Questions
We get asked a few things all the time in the van, so in case you were wondering, here are the answers.
What's your best-selling toastie?
It is, and always will be, the cheese and ham. Sometimes you just can't mess with a classic. Instead we use amazing local cheddar and organic, rare breed ham to make it possibly the finest cheese and ham toastie you have ever eaten.
How long have you been going?
We bought the van in Jan 2011 and have been trading since late that year. In July 2013 we finally quit the day jobs and the Jabberwocky has been sustaining us ever since.
Did you convert the van yourselves?
No, we bought it with the hatch and the counters already in, then made it safe and legal from there. Our next project we are building from scratch though. Barny's getting pretty handy these days!
Do you do brown bread?
Valid question. No, we don't. However our loaf comes from a little bakery in Wellesbourne and is made specially for us. It's perfect for toasties, only 4 ingredients long (flour, yeast, water and salt) and delivers the crispiest of toastie exteriors.
What's your weirdest toastie combo?
The Elvis is peanut butter, maple bacon, honey and banana. We also have a scallop one with cauliflower, black pudding and cheesy béchamel sauce. The lovely thing about toasties is that almost everything works. Pro tip: don't knock it till you've tried it.
Have you ever done Glastonbury?
We have been offered a pitch there, but we turned it down. To make money at Glasto you need to be selling all day, every day, and firing those toasties out of the hatch at speed. We prefer the relaxed atmosphere of the boutique festival any day – plus there are some epic smaller festivals round here.
The Jabberwocky Soliloquy
This is the blog: long-serving first hand account of our adventures and misadventures in street food. It's a big part of what we do, and it's what makes us truly the Jabberwocky. The posts below are some of our favourites.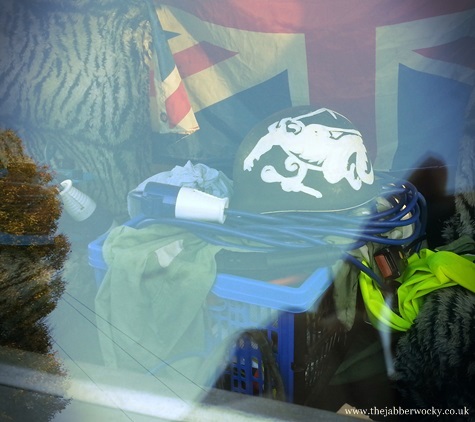 This one goes out to all you survivors out there. I love the passion, I'm impressed we've all got this far and the last 55 days have really been an experience. So it's time to move on and re-establish society, and in that spirit I thought we'd put together a bit of a...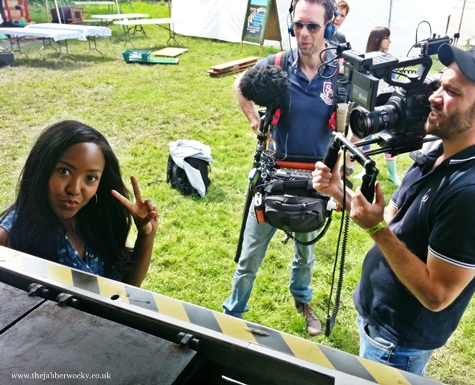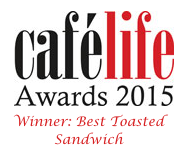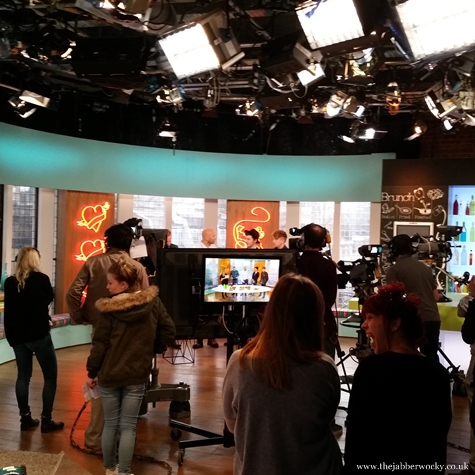 Being on TV
We have been featured on Weekend Kitchen as one of their festival food choices and we served Simon Rimmer a toastie live on Sunday Brunch. Specifically, we served him the Candy Manwich, which is a glorious filthy mess of a toastie.
Street Food Soliloquy
This is the book we wrote to accompany the all the information on the site about starting a street food business. It's selling well, has great reviews on Amazon and is full of the equivalent of about three years of blog posts. Plus people tell me it's quite entertaining, which is nice of them.
Awards
As we keep bringing it up, you might have noticed above that we have won a few awards. We're very chuffed about this, which is why we keep mentioning it. Multi award winning street food. That's us. Not just one. Several.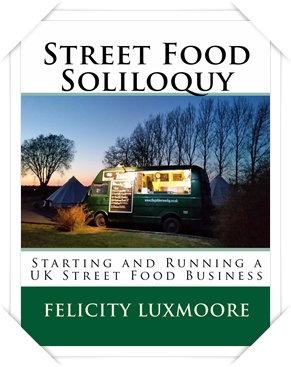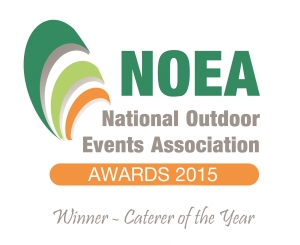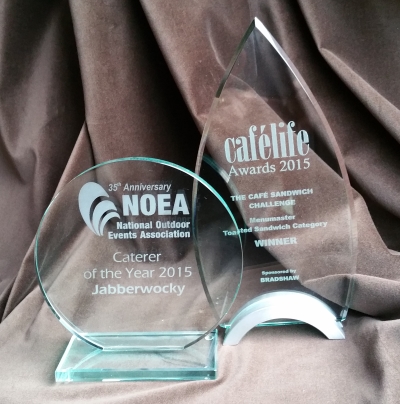 [contact-form-7 id="3769″ title="Contact form 1″]
Event Enquiries
The form has all the details we need to provide you with a first quote. We can then talk menu specifics once we have established we're all happy with the basics.
If you are still in the early stages of your plans and don't have all the details we can still give you some prices. Please get in touch and we can talk you through the options.
Everything Else
To talk to us about anything else or for other contact options please scoot over to our contact page or email us:
mail@thejabberwocky.co.uk