Street food popups: The provision of food indoors, by a team usually found in a gazebo, trailer or van. Usually they happen in pubs and bars, occasionally restaurants and cafeterias. It's a mutually beneficial relationship: The street food trader gets another place to trade – indoors – hopefully to an established crowd, and the bar/pub owner gets extra customers and "pitch fees" from their resident street food vendor.
Essentially this is a win-win situation. As this type of trade becomes more popular, it seems only right that I should have a crack at explaining the popups and downs for the uninitiated.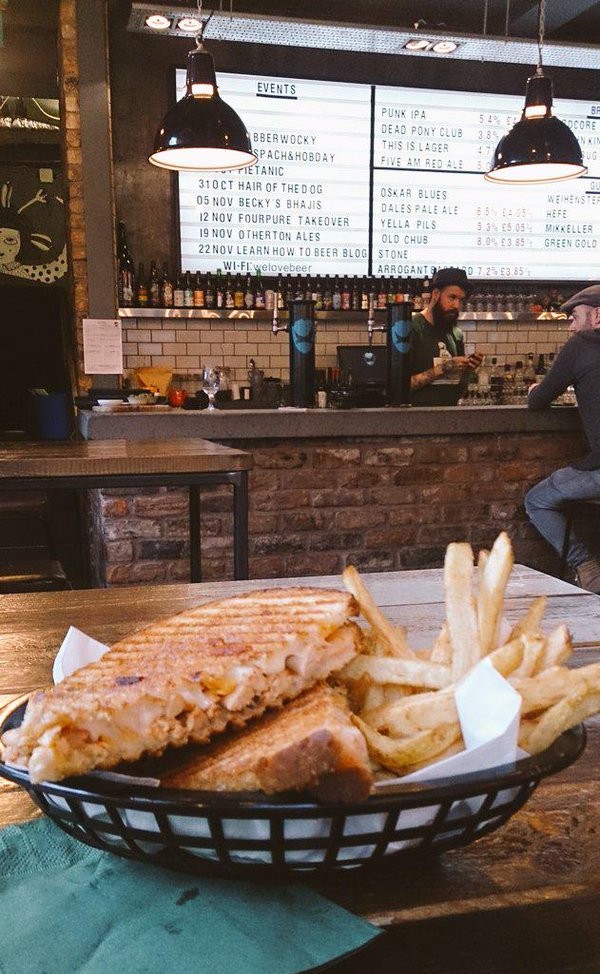 Street Food PopUps
From our side of the deal, we get a warm, dry place to trade. Quite often it can be timed to fill that dull, thin part of the year between Christmas and Easter, when the weather has it in for you. You might be able to find some new customers who will then hunt you down over the summer. You might also end up having a really good night on modest pitch fees if the organising venue has decent promotion.
Street food does mix beautifully with drinking, and certain pubs who only have titchy, largely decorative kitchens are grateful for a foodstuff that, by its very nature, can be served from a small space. Our Birmingham BrewDog do it well. They get in a rotating selection of the local traders and give them free reign over the kitchen for the night. They also do all the tiresome, retaurant-y parts of the deal, which as a street food trader we can normally ignore. Table service is, to be perfectly honest, a huge pain in the butt when you don't normally pass food further than the end of the van.
Interestingly, the moment you extend a toastie-filled hand to a customer, they will freeze on the spot, and lean forward to receive it, rather than take an extra step and reach out. It meant while I was pregnant, and therefore unable to lean, I had to wave the toastie at them, without extending my arm, in order to get the hungry customer close enough. The lean remains a mystery to this day, but it does lead to some interesting experiments regarding how far you can mutually lean without someone falling forward. Not that I would experiment on customers. I'm pretty sure you need written consent to call it that.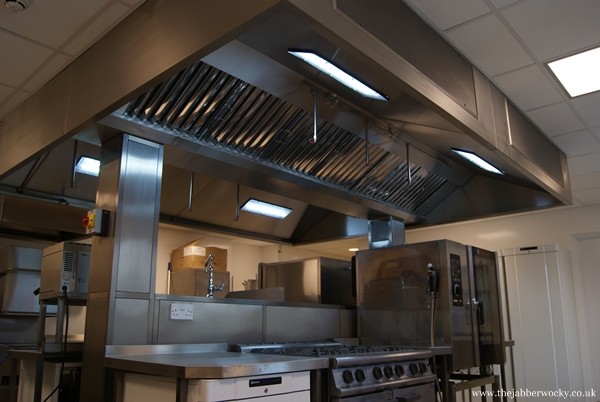 Pop-Up Problems
I surveyed a few friends for their thoughts here, and we are not the only folks who have encountered problems.Top amongst them (thanks to Flying Cows for this one) is the grotty kitchen. You have no control over that, and when you're booked, the food is ready and the guests are hungry, you don't have a lot of choice. So you might end up cleaning up someone else's mess before you can even start cooking. That's just double-glamorous.
There is also the issue that if you create something good, get a vibe going and really start to make that pitch work, there is nothing stopping the entrepreneurial publican from turfing you out and doing it themselves. Or hiking the price. Or demanding you cover more days/fewer days/all days. As with so many things, you need to talk this stuff through with the organiser if it's going to be anything other than a one off, and get it in writing before you invest too much time or money.
I hope that leaves you marginally more informed. I had fun. Especially that random tangent about leaning. To experience pop-up street food at its best, come and find us at Brewdog in Birmingham on the 5th of May.